26pages on
this wiki
Home
Year in Fandom 2014
Wikia and Maker Gen have come together to create Year in Fandom 2014, a one-of-a-kind video series celebrating the year's top moments. As the voice of authority on all things fandom, Wikia collaborators paired with Maker Gen talent to showcase their favorite moments in creative, crazy, and surprising ways only they could envision.
Now Playing
Top December Releases
Featured Video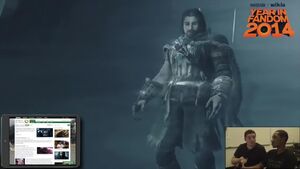 Join Wikia and Maker in celebrating the Year in Fandom 2014! Check out this video about Middle-earth: Shadow of Mordor.
Holiday Gaming
How do you spend your holiday gaming hours?
Popular Videos