107pages on
this wiki
Home
August Community News
With the dog days of summer coming to an end soon, the prospect for some new gaming titles loom closer. But enough about the future, let's talk about the present! There was a handful of online publications that used multiple Wikias in their articles and we were even on the the radio! As always, take a look at some of the communities celebrating some double digit anniversaries and the latest community apps released!
August Releases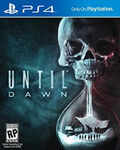 What We're Playing
Mad Max Interactive Trailer
Mad Max is coming out on September 1st! To illustrate this latest open-world RPG, a new interactive trailer was released today to give you a glimpse of all the choices you can make.
Fall Titles
With summer coming to an end, what Fall title are you most looking forward to?
Popular Videos