11pages on
this wiki
Home
EVO 2014 Bracket Tournament

The biggest fighting game tournament in the world, EVO 2014, is about to begin! To help celebrate this amazing event, we are launching a six-week mega bracket tournament pitting 64 fighting game characters against each other.

Round 3 is up, and you can VOTE right now. Then come back and vote again until there is just one standing.

Meanwhile, be sure to watch EVO 2014 right alongside us right here on the games hub, and let us know what epic show downs you can't wait to see!
EVO 2014

Fighting Game Wikias
The Bright Lord Trailer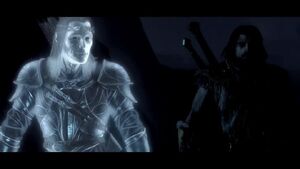 For many, many moons, you dedicated Wikians have debated the identity of the Wraith in Middle-earth: Shadow of Mordor. And today, during our panel at San Diego Comic-Con, his identity was revealed!
Hearthstone DLC
Hearthstone's Naxxramas just came out! What do you want to see next?
Popular Videos