25pages on
this wiki
Home
PAX Prime 2014

PAX Prime is one of the biggest events of the year for gamers, and Wikia is there! Check out the new game reveals, trailers, and of course the awesome cosplay pics over on our PAX hub! In addition to new PAX trailers and news, we're also doing the *clears throat* Qwizards Superfan Trivia Dungeon Adventure Quest of Doom! Take the quiz and you'll be automatically entered to win a copy of The Walking Dead issue #1 signed by writer/creator Robert Krikman!
Games of August
Top August Releases
Instant Expert: Hunter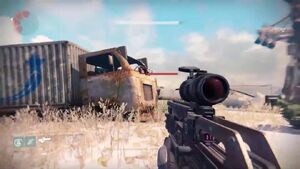 Wikia and Destinypedia have compiled all the information you need to get you combat-ready in time for Destiny's September 9th, 2014 release.
Pre-order Downturn?
Have you or will you pre-order a game this year?
Popular Videos