29pages on
this wiki
Home
Hardest Boss Battle!

There's few moments in gaming as rewarding as taking down a difficult boss. Getting beat down time after time may stoke the fires of controller-smashing rage, but it all pays off in the end when you finally take them out, fistpumping around your living room and flipping tables (maybe that's just me).

We've assembled a lineup of the 32 hardest, most challenging, and most irritating bosses ever to duke it out and see which baddie will emerge as the Hardest Boss! VOTE NOW!
Dragon Age Community Q&A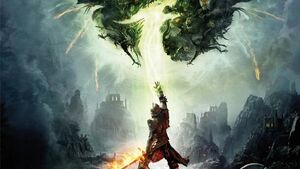 You gave us questions, and we put them to Dragon Age Executive Producer Mark Harrah.
Black Friday!
With Black Friday around the corner, what console do you think will sell the best?
Popular Videos